A lot of beginner traders and investors are looking for free stock market charts. They represent the ideal way to test their trading strategies without spending a lot of money.
The only issue is: What is a good source of free stock market charts? There are two possible solutions to this problem.
Two options for free stock market charts and graphs
The first one is to find the best online trading sites that offer free charts. These online trading websites differ in number and quality of features they offer.
Some of them offer only basic features with basic charts. But the best online sites for traders and investors provide not only basic free share price charts but they often also offer some premium chart features.
The second option is to use good charting software for analysis. This could be some free software or any good technical analysis software that is available for a one-time payment and then it is able to produce free stock market charts without need for further payment for real-time or historical share price quotes or for maintenance of the program.
Best online trading sites with free charts
There are plenty of online websites for traders and investors available on the Internet.
Online websites from group of  independent online websites for traders and investors tend to be the best online trading sites that provide the most usable free chart features.
I personally like one site that I think is the best online site for traders and investors. I often recommend it to any trader or investor that looks for free stocks and index charts.
The name of this web site is FinViz.com. This site offers a lot of features, including index charts, free graphs for US stocks, a screener with technical and fundamental parameters and heat maps. It also includes data for major futures contracts and Forex.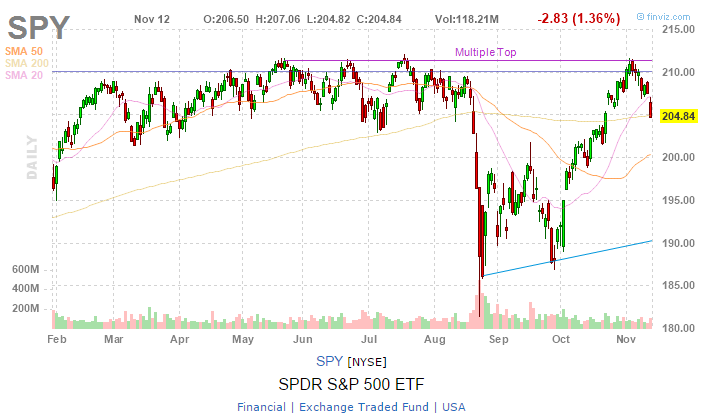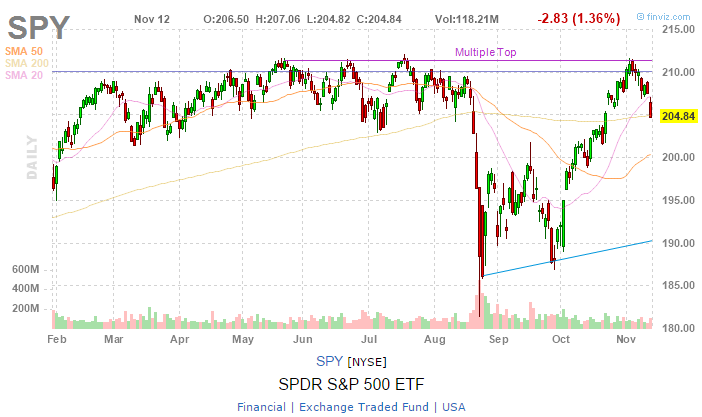 They also offer advanced features like automatic recognition of chart patterns or support and resistance levels. Their charts can include automatic trendlines that provide another opinion about situation on the chart of any market symbol. I am a registered user as FinViz offer more free features for registered users.
Best charting software could also produce free charts
There are also standalone products that could be used for creation of free stock market charts. These charting software packages are standalone programs that are installed on your computer. They download free market quotes and produce technical price charts.
There are advantages that stock market charting software packages have compared to online trading websites with free chart features. Any standalone chart analysis software could be run without internet access. Internet access is needed only for downloading of free stock market quotes.
I personally could recommend two products that are usable for technical market analysis.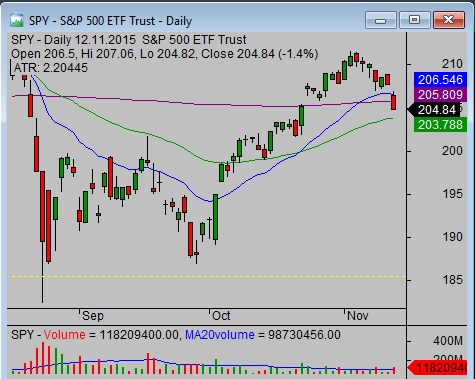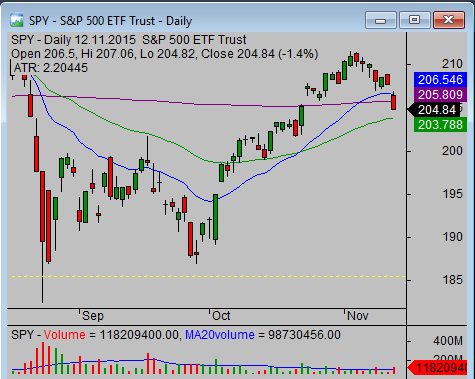 The first one is AmiBroker, the best charting software from my point of view. Although this software is not totally free, its price is very low. And you can download free data for your charting purposes.
Another software product I like is MedvedTrader (Quotetracker.) This is free software that can be downloaded and used without paying any fee.
What is a better option for free stock charts
The answer to this question is based on several parameters. The first one is: what are needs of any single stock trader or investor? What is a typical stock trading strategy that this trader uses? Is he/she an intra-day trader or is the holding period for his/her position longer ?
What does this trader or investor want to use ? Some of the best free stock chart features? Or some stock screening features ? What about automatic recognition of stock chart patterns ?
Serious stock market chart analysis is also expected to use several different time frames. The possibility to see more time frames at the same time is not available even on the best online trading sites.
My personal opinion is that the best way is to use a combination of some of the best online trading site together with some really good stock analysis software.
Find more on related pages