Today' (2000 – 2011 decade), the commodity boom is followed by a lot of questions like "How to invest in silver?" I receive this question from time to time from my readers. It is hard to resist the temptation to invest some money into precious metals when it is easy to spot huge uptrends in the price of these commodities.
As you know I am not generally bullish for long-term commodity investing. I think that everything that goes up will also go down and so I recommend that people take care when preparing for precious metals investing. It is important to prepare your silver ETF investing or trading strategy accordingly.
It is necessary to do two steps to start this process:
select instrument which can be used for investing
find good trading strategy or investing strategy for this metal
Both questions and their respective answers create basics of stock market investing for silver stocks and silver exchange traded funds.
What instrument can be used for silver investing
There are three ways how to invest in silver.
The first is to go directly to commodity markets. You can trade silver on the London Metal exchange. If you have selected a good stock broker you can trade these instruments together with another asset classes like stocks or bonds or ETFs on the same account. This is a cash product like currency.
Here is a screenshot of my broker's stock trading software: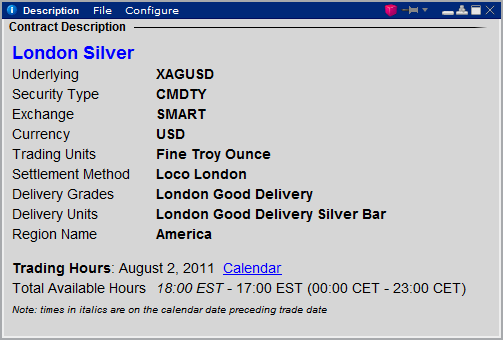 Another option is to use derivatives, which are available for several commodity exchanges. The New York Mercantile Exchange (NYMEX) or NYSE Liffe are good choices for US markets. There are futures contracts available there. If you plan to hold silver for a longer time, then remember that futures must be rolled over, as they expire by a specified date.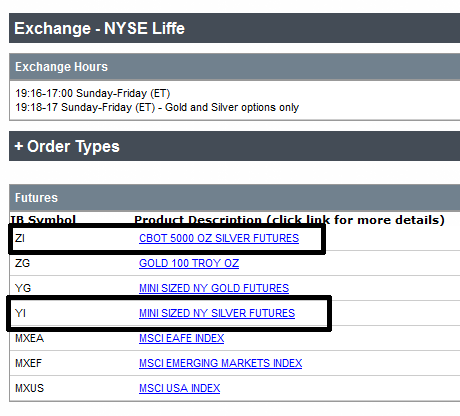 How to invest in silver etf
The third option is to use Exchange Traded Funds. There are offer several possibilities. I personally monitor SLV, an ishares fund with silver exposure. This fund is most the known silver ETF I think.
Here is the chart of SLV: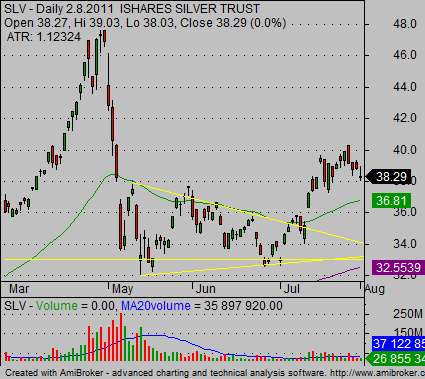 The second exchange traded fund I like to monitor for possible silver trading strategies is PowerShares DB Silver Fund with ticker DBS: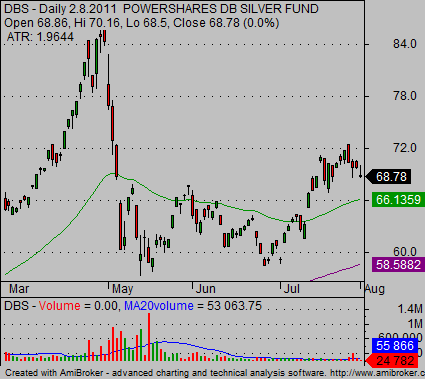 Another opportunity can be found with leveraged etf shares provided by Proshares ETFs These two ETFs are leveraged two times and also offer opportunity to make money when the metal price declines.
AGQ – Ultra Long fund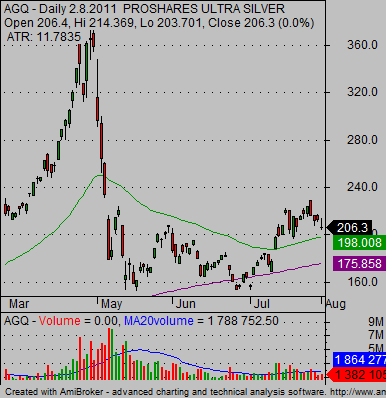 ZSL – Ultra short fund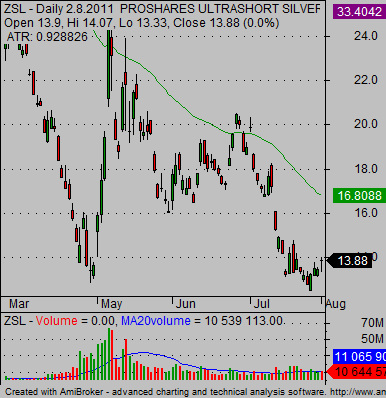 Best silver stocks
These stocks represent another opportunity how to invest in silver. It is an indirect form as these companies have their own business rules, their own revenues and expenses. Their profits could directly relate to the price of silver but it is not rule. Trade should implement specific stock trading strategy to trade these stocks. It is always ideal to find the best mining stock at the time.
Silver investing strategies
Every investor has his/her own view on why to invest in this metal. I personally prefer to be active. It means that I do not buy stocks or ETFs to hold them too long. I prefer to time my entries and then use main trading trends to generate profits. I do not hesitate to use short selling to profit from declining prices.
Generally, my investing and trading strategies for this metal are based on two basics. The first one is Global Macro overview of commodities and silver particularly.
Next I monitor silver ETF stock chart development and act accordingly. I do not buy when stock trading trend is down. I prefer to use short selling of the  metal exchange traded fund or buying of inverse ETF.
One very specific precious metals investing strategy is based on gold silver ratio.
Find more on related pages