When looking for the best stock to buy you want to find stock pick that is going to rise in the price in the near future. I personally do not like to hold any position in the stock that is moving nowhere.
I often implement these three ideas when looking for the best stock picks.
I want to see a stock that is strong
I want to avoid popular and "undervalued" shares that are in downtrend
I want to see neutral or bullish general market situation
These three conditions can be implemented for short-term strategies but also on mid-term position trade strategies applied by active investors and position traders.
7 free tips to pick stocks for swing trading.          
Find more
Set a screener for strong best stock to buy
I mentioned above that the first condition to check is to see that selected stocks I want to buy are strong. It means that I want to see relative strength in their actual price action. The relative strength is a situation when particular stock acts better than its specific sector or whole market.
Simple screener has to find stock picks that are based on this simple rule: Find 10 best stocks which are very close to their 3-month highs. Such stocks should not be far from 3% or 5% from their 3-months highs.
It is not so complicated and any good market screening software or good online market screener should allow you to define such a conditions to find the best stock picks now.
It is good to include general rules for stock screening that define additional basic filters for your stock picks to buy. You should look only for stocks with the price above 10 or 12 USD with a good liquidity. Their average trading volume should be above 200000 shares par day as a minimum, 350000 shares per day is better.
Here are two examples of such stocks in actual equity market conditions.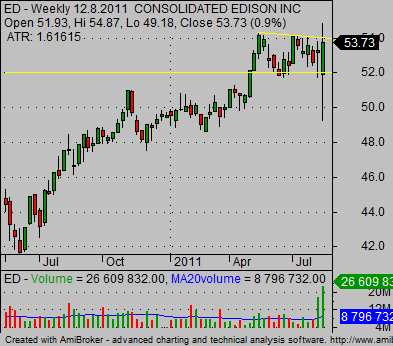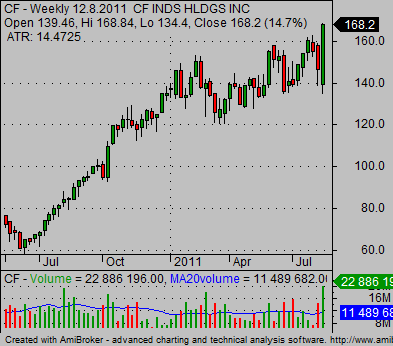 These weekly charts describe situation in strong stocks. The price of strong stocks to buy is typically placed in the top right part of the price chart.
Find more on related pages