If swing trading for a living is your goal, you should know one thing first: It's possible to become a successful swing trader and swing trade for a living. It's possible to achieve consistent results that will allow you not only to swing trade full-time but also to swing trade part-time if you want.
Here are several points for every aspiring stock swing trader that you have to know in advance.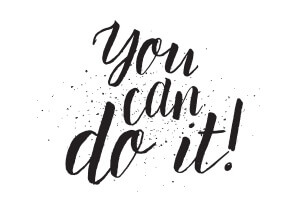 These are basic premises. if you will follow them during your swing trading education, you can learn to trade for a living. You can achieve your desired goal to become a consistently profitable swing trader.
Steps to learning swing trading for a living
Learning swing trading for a living is a process that takes some time. Do it well, and you'll learn quickly. These steps should help you to stay on the path to your goal.
You should know how to read stock charts.
You should know how to analyze actual stock market situations based on chart reading.
You have to know what trading strategy to select.
You should know how to pick the right stock for your swing trading strategy.
You must know how to create a swing trade setup with the best risk/reward ratio.
You should have rules for trade management that you use during the time your position is open.
You have to regularly analyze your past trades and learn how to improve your swing-trading results.
Download and print this checklist. Use it to monitor your progress and to know what to learn next. When you accomplish a step from this list, check it. When you will finish all the steps, you probably can trade profitably.
Here are some articles from my simple-stock-trading website that will help you during the learning phase.
Chart reading for swing traders
Short-term swing trades last typically a few days to a few weeks. Ideas for these trades come from chart reading and analysis. Good techniques for chart analysis help to decide what the highest probability direction of the next move is. Technical chart reading is crucial to understand what the current market mood is and what swing trading strategy can gain the most profit in an actual environment.
Swing-trading strategies
Multi-day, swing-trading strategies are based on technical situations on your charts. They use different entry and exit rules, but some basics stay the same. The point is to combine all key terms and develop a trading strategy that fits with your goals and personality.
How to pick stock for your next swing trade
Every trading strategy can describe ideal candidates that will generate the biggest profit. List the characteristics of these best stock picks and create your own stock screener. Such a screener will help you find these ideal candidates anytime.
Rules that have to be in your swing stock trading plan
There are several rules that cover other parts of the stock trading business. Emotion control is one area you have to master to generate consistent results. Stock trade management rules help in this task, too.
Tools and software for swing traders
You cannot do profitable swing trading without the proper tools. You can use online tools or software you have installed on your computer. Locally installed software offers more functions and should be the basis for your swing-trading decisions. Good online tools can come with some kind of unique edge that will boost your trading results. So it's always good to explore both options and combine them together.