Hi,
This page contains a list of stock trading videos I produced. You can find my lessons and courses here as well as free simple stock trading videos.
Stock Picking Video Course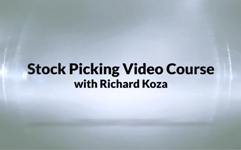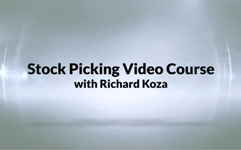 A new video course that reveals everything you need to know to find the best trading opportunities in any stock market situation. Just think, no more lying awake at night wondering what you should trade.
Select the best that's available. Just follow the simple steps and execute enough winning trades to increase your trading account balance regularly. Read more details about this course.
How to find an entry point for your trade video
An hour-long video entitled "How to Set an Entry Point for a Trade" reveals everything you need to know to begin entering trades at the perfect time. Read details about this video lesson.
Video category in my private blog (membership site)
This category contains videos that describe many of my stock trades, trade setups, and chart analysis. Check the list of available videos.
Videos available free on this site and my YouTube channel
You can also subscribe to Simple Stock Trading YouTube channel to watch more educational videos
Find more on related pages