Municipal bond ETF shares and International bond ETFs could expand the list of exchange traded fund investing opportunities. These municipal fixed income markets are not easily accessible for the non-institutional investor. It changed with the introduction of these municipal fixed income funds.
The first group is targeted to US national muni bonds. Many local governments in the USA issued bonds and these municipal fixed income funds offer ways to put such fixed income products into your portfolio.
There is a broad based National Municipal bond ETF with symbol MUB. There are fixed income products issued by different local US issuers included in this fund. There are issues by California, New York, Texas, Puerto Rico, Colorado and much more.
Most investors use these bond ETFs to have some municipal fixed income products in their portfolio. But they offer some opportunity for the trader or active investor from time to time. Here is an example of a possible trade in this muni ETF: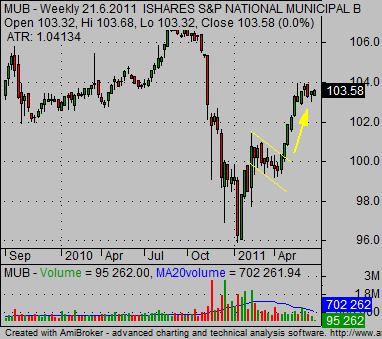 The iShares funds provider also issued ETFs with specific local US state fixed income included.
California municipal fund – CMF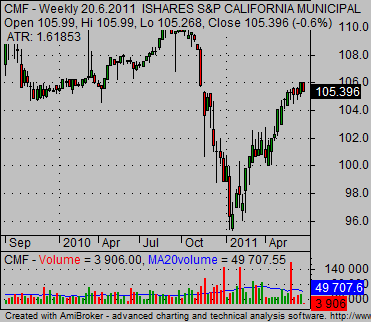 New York municipal bond fund – NYF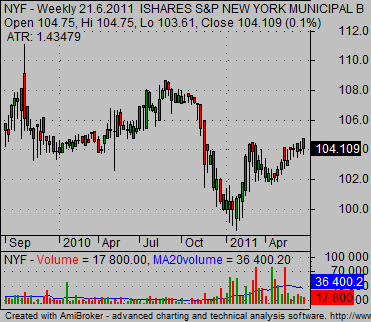 International bond etf list
The US fixed income market is the biggest in the world. But sometimes other fixed income markets around the world offer much better trading or investing opportunity.
There are already some bond ETFs offering access to fixed income markets around the world. And they are available for governments' papers but also for corporations' papers.
S&P/Citigroup International Treasury Bond Fund with symbol IGOV is an iShares fund . This exchange traded fund includes developed countries' ex-US bonds . You can have exposure to Japan, Germany, Australia, Netherlands, Italy and more.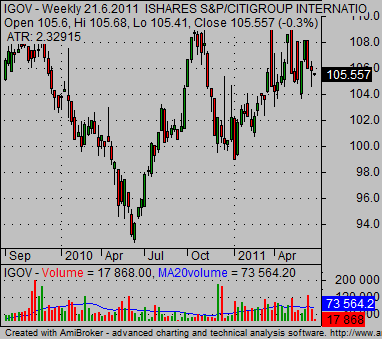 Emerging markets bond ETF
Emerging markets was the big Global macro story of last (2000 -2010) and current decades (2010-2020). I also actively trade different Asian global macro strategies on my account in my swing market strategies and also for position stock market strategies. My personal list preferably includes these Asian bond funds
WisdomTree Emerging Markets Local Debt Fund (ELD)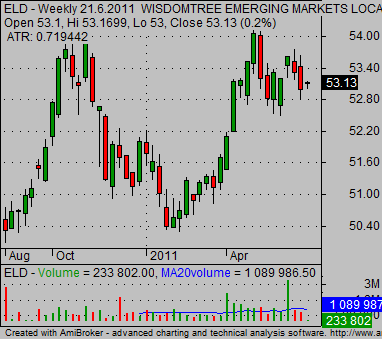 Market Vectors® Emerging Markets Local Currency Bond fund (EMLC)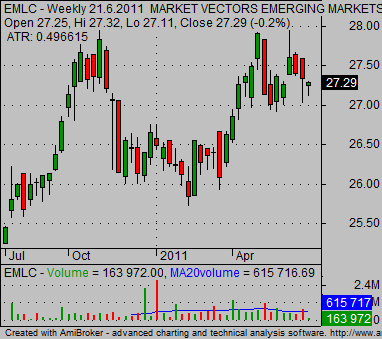 Both groups of fixed income ETFs mentioned above are more tradable with some Global Macro research background similar to what I do with my position trades. Then it is good to put in work technical analysis and risk management tools.
Find more on related pages