Spot major market moves 

before they occur
Are you tired of picking the wrong direction again and again?
Ebook Sale Ends in
Stock market trends are very different today than decades ago. Steady bull market lasting since 1980's brutally ended in 2000 after Nasdaq bubble pop. It is very volatile trading environment since then.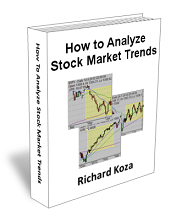 It has huge implications for you whether you are trader or investor. You have to adjust your trading and investing activities to todays situation. Stock market trends analysis is important and necessary to be able to make money in this market.
How to Analyze stock market trends is complete guide that will show you how to use knowledge of actual stock market situation to make more profitable trades.
Improve your timing 

of purchases and exits

The proper analysis of current situation provides important hints and signals leading you to decision whether to look for buying or not. It also shows you warning signs leading to end of bullish or bearish trend move. It will allow you to exit your trades soon enough to take maximum profit from the market.
Avoid losing money 

by selection of the best trading strategy for actual stock market situation

The simple analysis of stock market index charts described in this ebook provide detailed examples what strategies should be used in most important market situations. This know-how allows you to pick best stocks or ETFs that fit to these strategies and could make bigger profit for you.
Learn to know in advance about market reversal
The simple tools of stock market trends analysis will help you to decide if stock market trends is going to reverse. You will be able to exit you stock or ETF trades or investments before these changes of direction occur.
Make a correct call

whether to be long or short

Learn to recognize the actual phase of the market movement. Simple steps described in the book will help you to decide what market strategy you should use – bullish or short sell bearish strategies.
Use simple tool available in any cart analysis software or website
The ideas described in this book use very simple tools that are available in any stock chart analysis software package or on any website with free chart analysis features. The complete analysis could be done in ten minutes quite easily.
The price of this ebook is 39 USD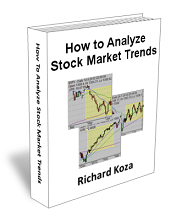 What other readers of this ebook say
A nice and simple way to find start and end of market trends
Richard Koza's book on stock market trends analysis is another great product for the beginning/intermediate investor. It is simple, clear and concise. He has a unique ability to make complex things simple to understand which is crucial in the mine field of profitable stock picking. It deals with all types of market conditions with very specific and clear recommendations. I cannot recommend his book highly enough, especially for beginning investors/traders.
Hi Richard,
I just got done reading your book.  What a great read!  It is so easy to get lost in stock chart reading if you do not have a gameplan and a clear understanding.  This book is going to really help me stay focused on what the current market is doing and how aggressive I should be.  I feel like I often am reacting too late to market changes and risking too much of my account in situations I should be more conservative.  I have backtested some of my recent trades, and had I applied the concepts in your book I would have been more successful.
Richard has taken a complex subject, trading and condensed into a readable and useful Ebook. The book has value to both new and experience traders alike. I highly recommend it.
The book helped me to be able to get a better picture of the overall market.  Focusing on two or three stocks isn't enough if I am missing important details of what's going on in the overall market.  Being unaware of the general trends reminds me of trying to swim across a river to reach an objective without considering the current of the river.
Are you ready to know what strategy to use tomorrow?
The price of this Ebook is 39 USD only.
READY ? DO NOT WAIT ! BUY NOW !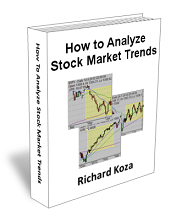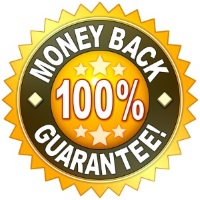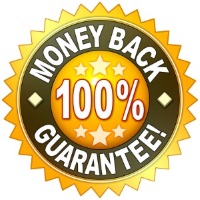 The eBook version comes with a No-Questions-Asked Guarantee:
If you're not satisfied with this eBook, just email me within 2 weeks of your date of purchase – and I'll issue your 100% refund immediately.
Your eBook purchase is 100% safe and secure – and 100% risk-free.
This eBook is in the Adobe PDF file format. If your computer doesn't have the Adobe Reader software, you can easily install it for free.
---