Do you have your schedule for every day online stock trading? You should have a plan you follow every day. This plan should describe basic steps you perform every day you monitor markets and make trades.
This list will help you to be consistent every day. If you feel disorganized in your actions such a plan is a solution for you. My personal experience is very good and I have to say that a simple plan describing major steps I do every day improved my trading results a lot. So I recommend to you to have such a simple schedule as well.
How to divide your trading day
The main purpose of any schedule for every day online stock trading is to define key time periods during typical day that are important for traders.
Here is a schedule aI prepared for myself: i saw other traders that have their own lists and they were not so different from the list below.
The three major time blocs for traders are:
pre-market hours that last till the US market is opened at 9:30 a.m. ET.
US exchange trading hours when US exchanges are opened i.e. from 9:30 till 16:00 ET
after market trading hours. This period starts immediately after US exchanges officially close.
What should a trader do during normal trading day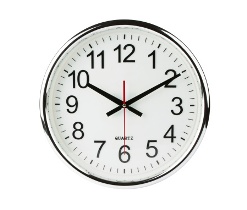 Here is my list I use for my personal trading.  The time is based on ET timezone.
07:00 ET – 09:00 ET
Monitoring of  the European market situation, Forex and commodities markets.
Reading interesting articles, newsletters and other materials.
Daily technical analysis routine for major indexes and markets. Using my best screeners if I did not run them yesterday evening
09:00 ET – 11:00 ET
Concentrate on live markets, management of trades
11:00 ET – 14:00 ET (2 p.m.)
Monitoring the stock exchange on background.
Reaction to pre-set alerts in my trading software.
Reading emails, take care of some issues on the Web and also enjoy some time with my family.
(It's already evening here in Europe.)
14:00 ET – 16:00 ET (4 p.m.)
Complete concentration on stock markets, management of open positions as US stock market approaches its close
16:00 ET – 18:00 ET (6 p.m.)
Stock market analysis, preparation of swing trade setups for stocks and ETF for next trading day using my personal picking method
Print this list a put it close to your computer monitor: or put it into your scheduling or ToDo software. It can help you to follow them.
Find more on related pages