When you are looking for a good stock to buy you can use many different ways how to select such stocks. You can prefer to use fundamental analysis, you can select ideas based on actual technicals or you can combine both options. But some investors or traders do not use them, they use emotions.
It is possible to see that many investors and traders often select shares of popular companies as a good stock to buy. These companies are darlings of popular TV programs for investors but also for general public.
Many of these companies are popular for a long time especially when their share price rises a lot during many years.
7 free tips to pick stocks for swing trading.          
Find more
How to avoid losses
The one example could be Apple Inc. company. This is a very popular company especially for its ability to invent products that come in the right time and offer something that people – the consumers – love. Their product are very popular so their share price.
As you can see on the chart below, the price exploded from below 100 USD up to 700 USD during a few years. The company received only positive upgrades and opinions from analysts and its investors were only bullish.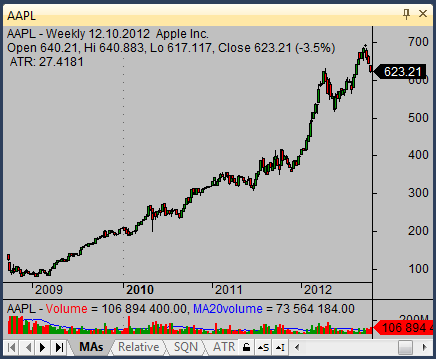 But situation changed. The price declined more than 40% from its top near 700 USD in 2012. Yet you can find many analysts that still recommend to buy AAPL shares. But the trend is clear- it is a bearish downtrend. It can last for more coming months or years without any chance to rise again.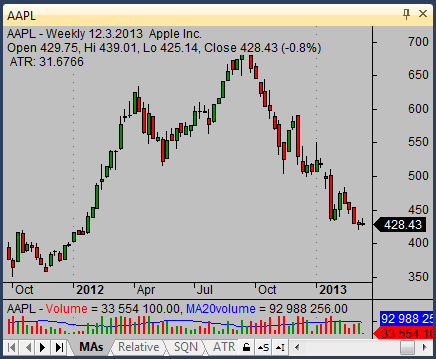 Other loved shares were NFLX. The company was able to make nice PR and analysts and retail investors like its shares. The share price went from 20USD in 2009 to 300 USD in 2011. But it changed and price moved very quickly back to the 60 USD level during the next four months. But investors and analysts loved it anyway and recommended to buy these shares all the way down.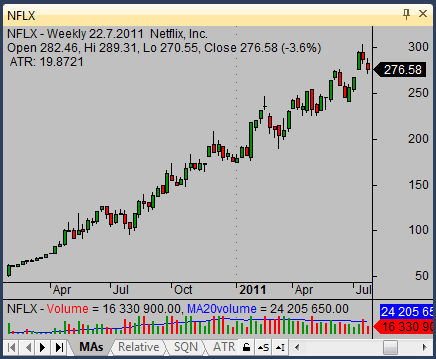 The NFLX shares started to be attractive as a good stock to buy in 2013 again when it moved strongly above the 200-day moving average and started to show strong and bullish price action. Something that cannot be said about AAPL shares.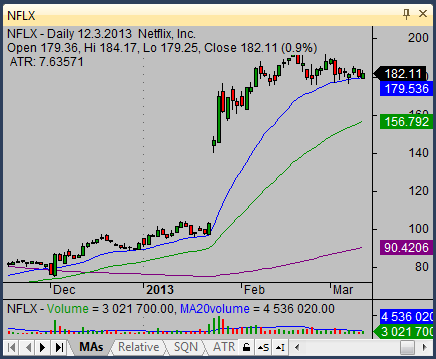 The main recommendation based on these examples is to avoid popular shares, loved by media and analysts if their price is already in decline and in bearish trend. If you like the company, wait for much better time to buy its shares.
Find more on related pages