Online trading brokers are common these days. There are plenty of private and institutional traders who use their services. Selection of a top stock broker could be quite a complicated issue.
There is one important feature that could differentiate top online brokers from bad online brokers. And it is safety of access to accounts held by online trading brokers.
An online stock broker is used in combination with an internet network. Internet is medium that allows private and institutional traders to access online trading brokers. But the Internet is a public network that offers no level of safety for any communication that flows through it.
Online banking accounts and brokers accounts are often targets for attack by hackers who are interested in stealing of money. It is very important to pay attention to security of access to accounts held by your top stock brokers.
How to make every-day trading brokerage login secure
Typical access to any online stock market trading brokers is done by usage of combination of username and password. This is basic protection. The password is often set by the user and we know that passwords are often quite easy, as the owner needs to remember it. Complicated and computer generated passwords are hard to use and thus are not used widely.
There is one option that can help to use complicated passwords. This is a password manager software. This software helps you to have your passwords strong and safe against any hacking attempt.
Additional security for trading account access
There are also additional options that can be used for login to stock trade execution software of online trading brokers. These options add another layer of security and strengthen the safety of our brokerage accounts.
The best online trading brokers offer some of these additional options that are based on some form of security devices. Such device provides another code that is required during the login procedure. This code is some form of random series of characters and numbers that must be entered along with your username and password.
Secure Login with Security Code Card
is first option. This is a plastic card that has about 200 different codes in the form Index codes like 005 YHW. When you are logging in to the online stock broker account the PassCode Card Authentication box pops up. The trader has to find the appropriate codes based on index numbers presented and type these values into this authentication box.


Secure Login with your Digital Security Card is another option. This Digital Security Card is a credit card-like device with an LCD. Anytime you want to log into your account management or stock trading software of your brokers, the additional code is requested. This code is generated by this digital device.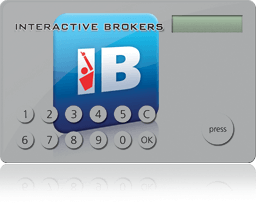 Top security options for access to your online stock brokers
The most secure access can be achieved by using special digital devices that produce special codes based on PINs and input values provided during login procedure. Such device is typically a black rectangular device which has a numeric keypad and an LCD and resembles a small calculator.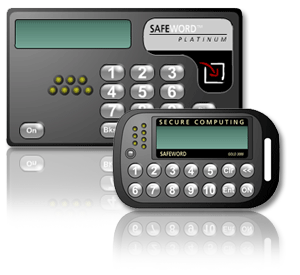 When logging into stock trade execution software of your online brokers, a box pops up and displays an 8-digit Challenge code. This code must be entered into this device, which then generates an output code value. And this Response code value must then be entered into the login window during login procedure.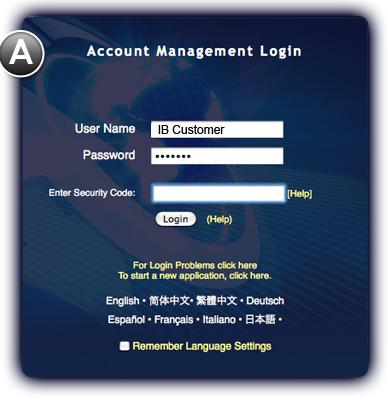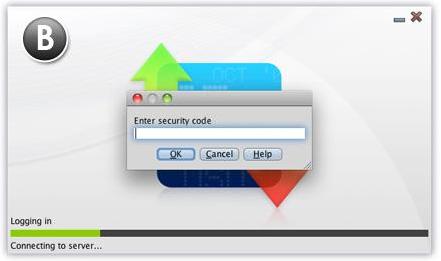 Keep password and security devices in safe place
The best way to achieve the strongest security is to use a strong password and some form of security device. Usage of some form of password storage software is a good option for every trader.
The security device must be held in a safe place separately from password storage. The login and password is not usable without the security device so keeping them separate is the way to strengthen the security of every-day stock brokerage access.
Find more on related pages