The Japanese stock market is part of a very developed economy. This Asian stock market has its own specific characteristics. Tokyo's stock market could be an ideal way to invest in some specific stocks that are leaders in their industry. Japanese companies are well known as leaders in different sectors like pharmacy.
Japan's stock market trading hours are very different from US trading hours or European trading hours. The time zone for the Japanese stock market is well shifted. Tokyo is located in UTC/GMT +9 hours time zone. This means that difference between Tokyo and London is -8 hours (now) and the difference between Tokyo and New York is -13 hours.
So as you can see it could be hard to trade and invest directly during the trading hours of the local Japan equity market and monitor real-time international quotes of Tokyo's equity market. It can be done but you have to make a little shift of your day and night in you local time zone.
Three international ETF securities for japan stock market
It is possible to use exchange traded funds to access Japanese stocks. Investor located in the USA or Europe could use several different international exchange traded funds that are listed on US exchanges or European exchanges in London or Frankfurt.
These exchange traded funds track several different indexes of Japan's stock market. The most typical example is EWJ – the MSCI Japan Index Fund issued by Ishares and traded in the USA. This fund holds several major Japanese companies in its portfolio, like Toyota Motor, Mitsubishi Financial and Honda motor to name few of them.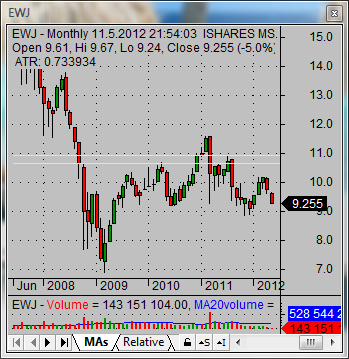 Another opportunity is available by SCJ – MSCI Japan Small Cap Index Fund. This index ETF targets small cap companies from the Japanese market.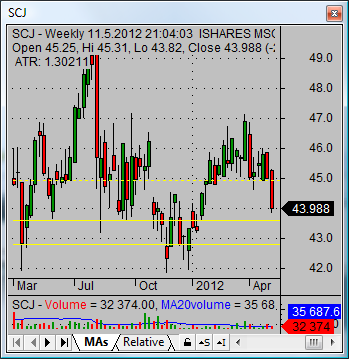 I personally also have third Japanese ETF in my list of exchange traded funds. It is ITF – S&P/TOPIX 150 Index Fund that tracks stocks listed in the Tokyo index TOPIX.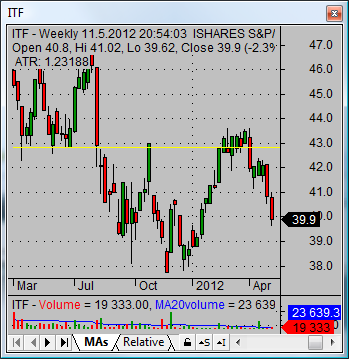 These international ETFs represent good ways to invest in the Japanese stock market for USD based investors. These funds are priced in USD so you don't need to make a currency hedge for international investing.
Good online trading broker offers direct access to japan stock market
There are already good stock market brokers that offer access to international equity markets from single broker software. Stock traders or investors could easily place orders into such broker software that would be executed on some International exchange.
So it is also possible to place orders and buy and sell stocks also on Japanese equity market. Good online trading brokers like Interactive Brokers or SaxoBank allow you to select a ticker for any Japanese index or Japanese market symbol.
Example of an offer from Interactive Brokers: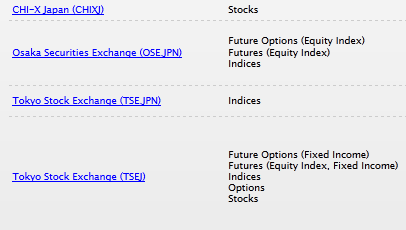 Example of an offer from SaxoBank: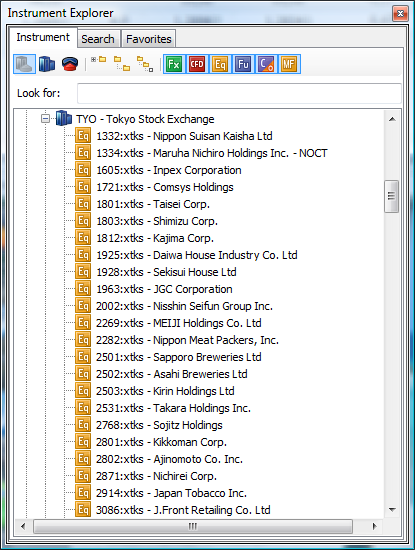 It is important to know that direct investment into Japanese stocks on Japan's stock exchanges is done in local currency – the Japanese yen. So all these trades should be hedged into your local currency, whatever it is – USD, EUR, CHF, CAD.
Find more on related pages