China stock market is often mentioned in financial news and its rise or decline can influence development on other international markets including US stock market.
China is an important country in the world economy and development of the Chinese economy has impact to the world economy. As this Asian economy is growing there is also a lot of companies that started to be traded on the Chinese stock market.
But it is not easy to trade shares directly in the China stock market. Local Chinese stock exchange is restricted to domestic investors and a few international institutional investors only.
There is possible to use the Hong Kong stock exchange as place where shares from the Chinese stock market are traded too. But it is not very convenient to trade there as Hong Kong is in different time zone then Europe or the America where most international investors are located.
China stock market ETF
Chinese stock market exchange traded funds listed on the US stock exchanges could be a good option for investors from the USA or Europe that want invest in the Chinese stock market without need to trade directly in Asia.
There are already several different China exchange traded funds available these days for trading. There are two broad based exchange traded funds tracking one of china stock market index. The first one is iShares FTSE China 25 Index Fund with the symbol FXI that tracks 25 major Chinese companies.
The second is SPDR S&P China ETF with the ticker symbol GXC. This China etf tracks more broad list of Chinese stocks.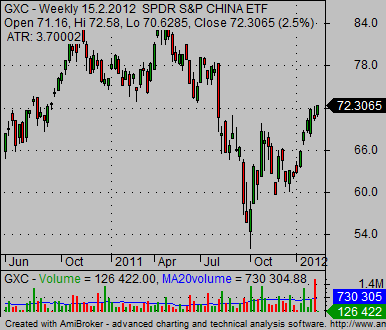 I personally prefer to trade this second China exchange traded fund – GXC in my trading strategies in my portfolio.
There are also inverse or short China ETFs that can be used for downtrend strategies.
Sector based China ETF shares
There are also china exchange traded funds that track specific part of the Chinese stock market. There is Global X China Consumer ETF with the symbol CHIQ. This exchange traded fund is designed to reflect the performance of the consumer sector in China.
It is comprised of selected companies which have their main business operations in the consumer sector and are domiciled in China or have their main business operations in this country. Only securities which are tradable for foreign investors without restrictions are eligible.
It holds the portfolio of 40 stocks in the consumer sector of the Chinese economy, offering an unique exposure to sectors like retail, food and automobiles. Some investors think that these sectors have tremendous growth prospects in the long-term.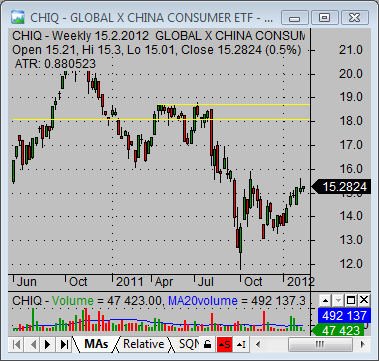 Another possible opportunity is Guggenheim China Small Cap ETF with symbol HAO. This exchange traded fund tracks performance of the publicly traded mainland China-based small cap companies. It is well diversified as it holds 200 different stocks in its portfolio.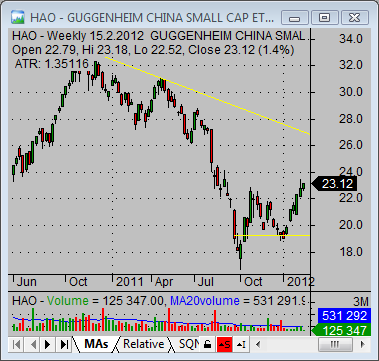 There is also possible to track development of companies in real estate sector listed on the china stock market using Guggenheim China Real Estate ETF with the symbol TAO. The real estate sector in China produced booming growth during last decade and this etf allows to play this growth up but also down using short selling techniques.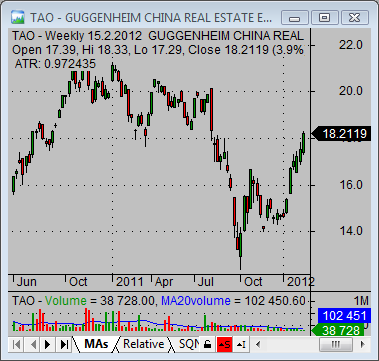 Another Chinese fund is Guggenheim China Technology ETF with symbol CQQQ. The portfolio of this exchange traded fund is based on publicly traded companies which are based in mainland China, Hong Kong or Macau that are in the Information Technology Sector.
This china fund holds stocks like Baidu Inc/China adr, Tencent Holdings Ltd,Sina Corp, Lenovo Group Ltd, Netease.Com Adr and Alibaba.Com Ltd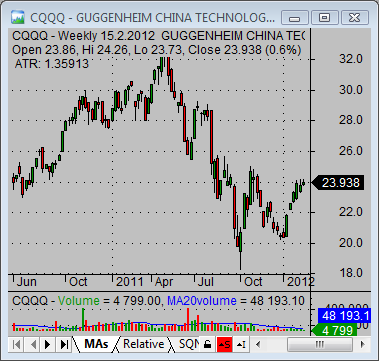 Find more on related pages