The Asian stock market represents an area with emerging market countries that are going through rapid economic development. These emerging market countries experienced great economic expansion and boom in the decade since year 2000. But the Australia and New Zealand equities were also heavy lifted as these two economies serve as major  upplier of many commodities for quickly developing and very demanding Asian countries.
Major Asian stock market were hit hard by the stock market crash in 1997 when Asia experienced a bust of the bubble. Most of these countries learned a lot, devalued their currencies and fixed their exchange rate to very undervalued levels. This economic policy combined with huge demand from developed countries led to a shift of manufacturing into this region and these countries benefited a lot.
As citizens of these countries started to be wealthier than before they also started to think about how to use their wealth and how to invest in the local Asian stock market.
Similar thinking also happened in the heads of many investors from developed countries, as they saw opportunity for huge profits with Asian stock market investments.
There were not so many developed, liquid and safe Asian markets at the beginning of the year 2000. It was mostly Hong Kong and Singapore and in some form the Tokyo was also used as a proxy for other Asian countries.
But investors started to invest in other exchanges in the region as well and forced them to develop into much friendlier state for local and also international investors. Now it is much easier to invest in Thailand's stocks, the Korean equities, the Taiwan or India.
Investing in Hong Kong or Singapore stock market
These two Asian markets represent the most developed exchanges in the region. The situation changed a lot in the last decade and it is now possible to invest directly in these markets and buy and sell locally listed shares.
It is also possible to use index investing and avoid individual picking. This approach is used by many private and individual investors. It is possible to invest in major market indexes and related products traded locally on these Asian exchanges or to use products related to these major exchanges and listed on US markets or European exchanges.
Hong Kong index and ETF
It is called Hang Seng index and it represents major and largest companies listed on Hong Kong equity market.

There is also easy access to Hong Kong using Hong Kong iShares ETF that tracks this Asia equity market. Here is its chart: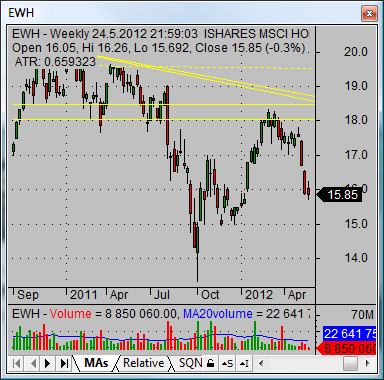 Singapore equity index and ETF
Singapore market is represented by Straits Times index – STI. This Asian index can be traded with good brokers using futures or CFDs.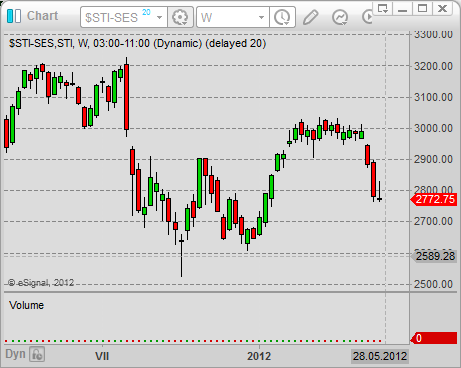 There is again an international ETF listed on US stock exchanges and traded in USD that tracks the Singapore stocks. It has ticker EWS. This is again the best solution for index investing in Singapore's stocks.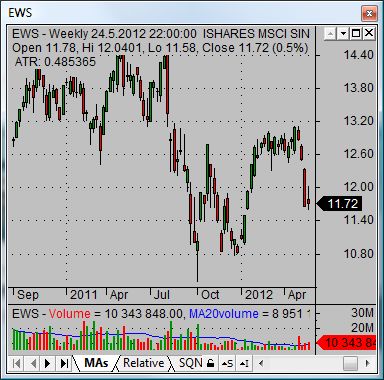 Thailand and Korean stock market
The stock market of Thailand is not so often mentioned but it has also had nice performance during the last few years. The major index is called SET.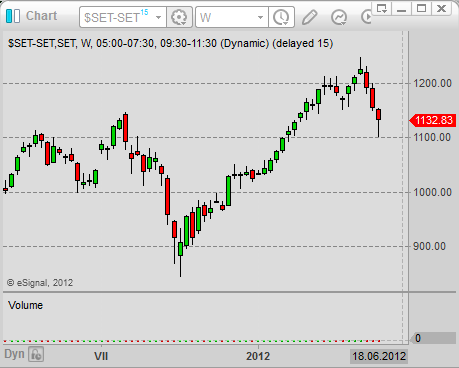 There is also an international ishares ETF with ticker THD that tracks Thailand stocks.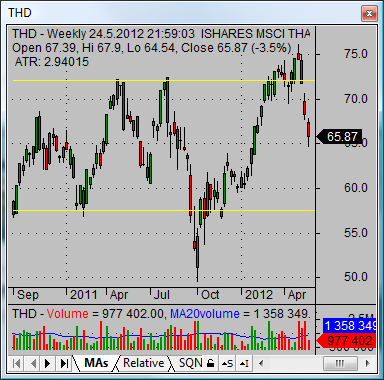 South Korean market is already well known and its performance can be tracked by international ETFs listed on major US or European exchanges.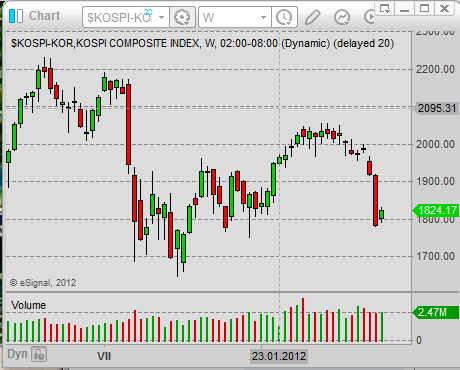 Taiwan stock market and a stock market of India
Taiwan is quite a small Asian country but it has developed stocks exchange. Major Taiwan index is TSEC weighted index. Here is its chart: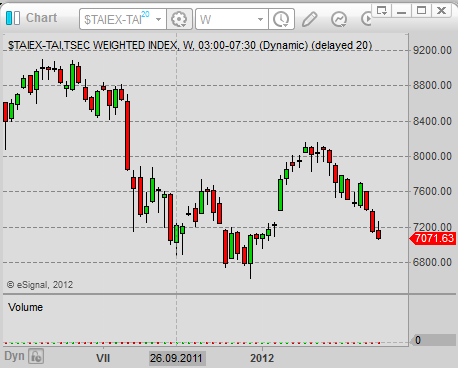 It is also tradable by the iShares ETF for Taiwan. This is a much better option than going directly to the local Taiwan exchange to invest in stocks.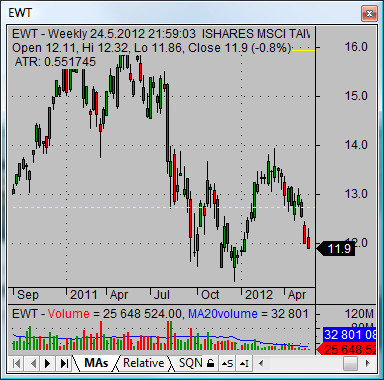 The stock market of India is also very popular and many local citizens invest in and trade these stocks. The major index is Sensex, which is often mentioned in financial Indian news.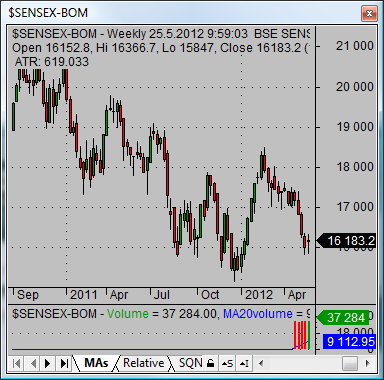 It is also possible to trade and invest into India equities using international India ETF traded in the USA and priced in
USD.
Australia stock market and New Zealand stock market
Australia's and New Zealand's stocks represent the two developed economies. These countries benefited from a decade -long high demand for different types of commodities, as they are big commodity producers. It has created many imbalances, especially in Australia where the mining sector and companies were thriving but other sectors of the economy did not enjoy a similar boom and instead struggled. Both these markets can be easily traded by International ETFs on US exchanges.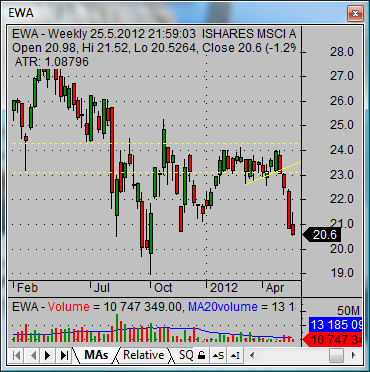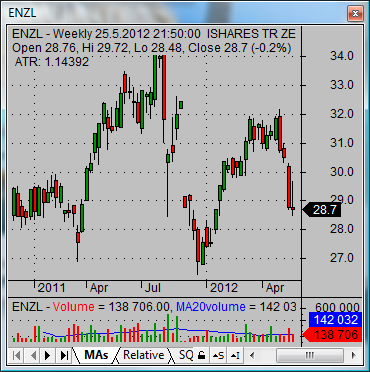 Find more on related pages