Let me show you how to download free end of day data and use them in Ami Broker stock charting program to chart your daily, weekly and monthly charts. I will show you how to download data for US stock exchanges. You can download more data also for other stock exchanges in the world.
Register or login to eoddata
First of all you have to go to eoddata website and register or login to your free account. You can just create free account and login in. If you do not have an account create your free account on the website and you will be able to download the data.
After login you have to go to the Download tab where you can see Download data section. To download data for individual stock exchange you have to select Exchange. In this field you can select from different stock exchanges such as the American stock exchange, NASDAQ stock exchange or NY stock exchange that cover the complete US stock market. For example select the exchange NASDAQ Stock Exchange, choose the format Ami Broker with names and set up the period is End of Day. Check the field Download all symbols for given day to get all data in bulk. If you want only particular symbol just uncheck this field and select start date, end date and click download.
If you want to download all symbols for given day you can also use the Quick links under the Download data section that are prepared immediately after you select stock exchange. For example click on May 25th, your download starts and your ticker file is downloaded.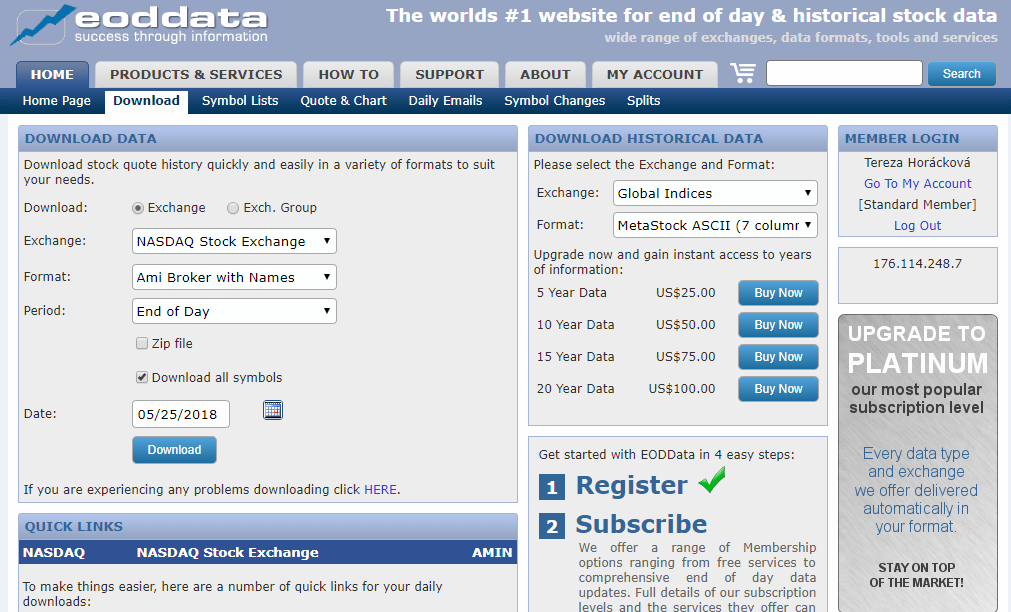 If you want to download all main US stock exchanges (NASDAQ stock exchange, NY stock exchange and American stock exchange) at once you can select the Exchange Group option. In this case select US Equities, choose again Ami Broker with names and set up the date and click download. There are no quick links are available for this option.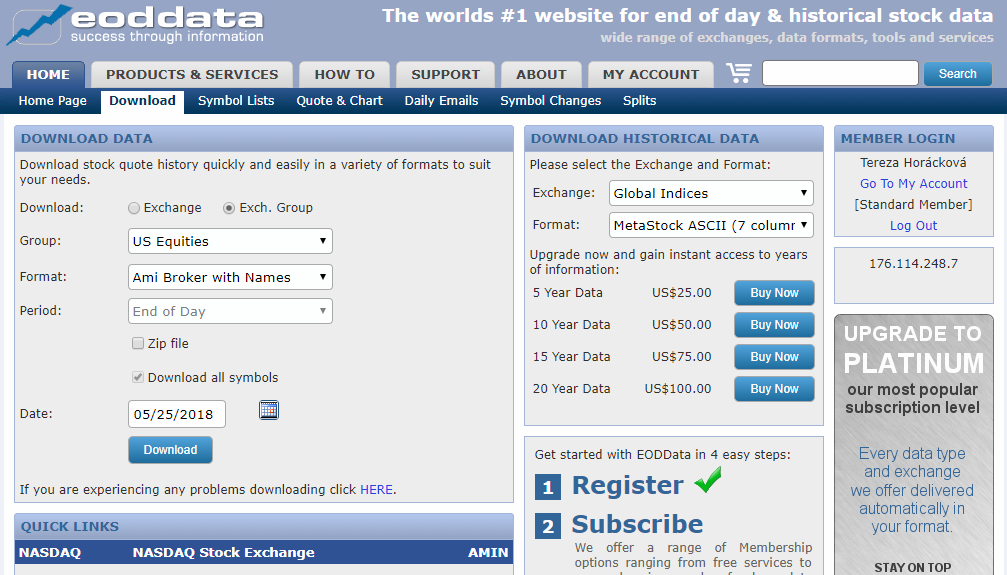 Import your downloaded data to Ami Broker
When you downloaded all files you are interested in you have to import them data into you Ami Broker. How to do it? You have to options:
If you do it for the first time you can use Import Wizard.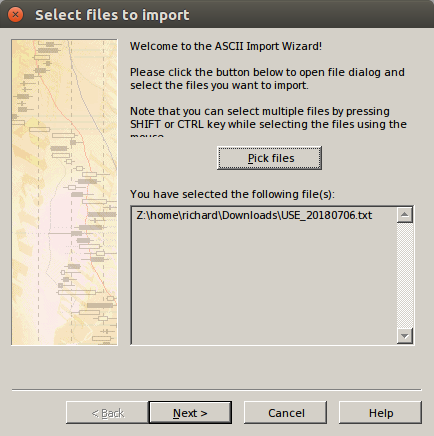 If you have already prepared your import definition file you can use Import ASCII.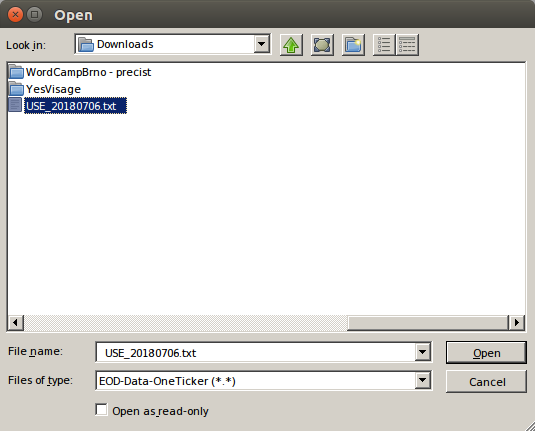 You can see the import progress at the bottom of the page and after some time the data are downloaded. Again, if you want to download all US stock exchanges at once just click on Import Wizard and use the US stock exchanges file you downloaded before. It takes few minutes to download the file based on your computer speed, internet connection speed etc. After some time you have all quotes from US exchanges downloaded for this particular day and you can use them for charting.
Best software for stock trading
All software packages and products have their pros and cons. You have to define your needs, understand your trading strategies and systems and select an ideal product for you based on these points. To get more insight in the stock trading software check out mystock trading software reviews.