Finding day-trading strategies for beginners is a task you can spend a lot of time on. Here, you can find some help to find day-trading strategies that work. You can start with these and tweak them to your needs.
If you're learning to day-trade stocks, you probably learned a lot of terms about technical analysis. Day-trading is mostly based on technical analysis of stock charts, and you have to learn a lot about candlesticks, charts, volume, support, resistance, and  more.
Therefore, one of the concepts you have to use is to keep everything as simple as possible. Do not over-complicate things. It's very important in day-trading. You should decide in very short periods of time, and there's no time for complicated calculations of analyses.
Simple day-trading strategy for bullish trades
Several stock day-trading strategies are based on support and resistance, and this one is no different. The main point is to find resistance important enough that when the breakout happens, then the price will start to advance quickly.
The best way is when resistance is long. The longer the better. It's ideal when you can find such resistance in a longer time frame. For instance, you choose your major time frame as intra-day 5 or 15 minutes. Also, you can do the same on a longer area of resistance on a 4-hour or daily chart.
The breakout of such resistance often leads to a much stronger move up and a much larger gain in a short period of time than in other cases.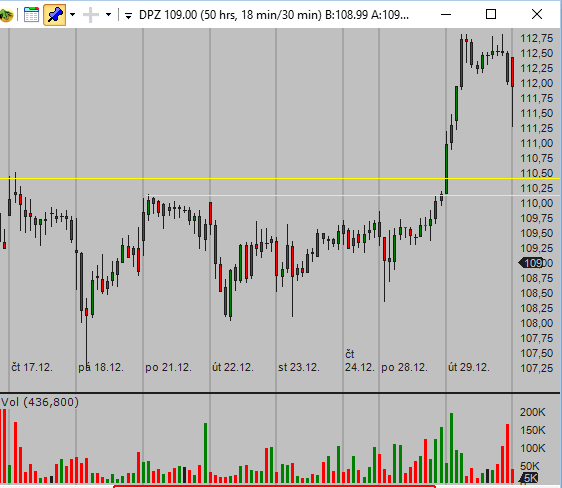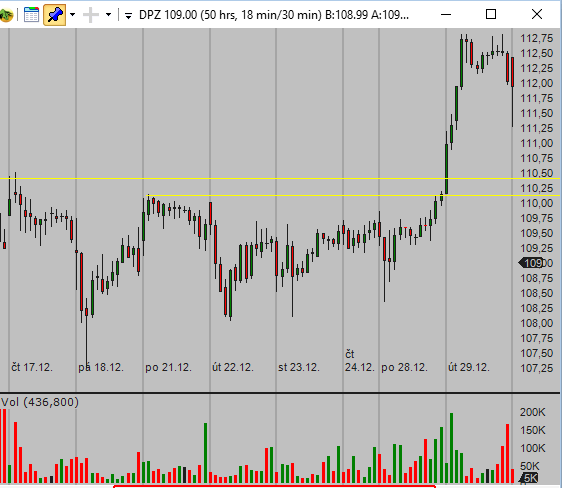 Key points for successful day-trade strategy
You can trade any stock suitable for day-trading using this strategy. It doesn't matter if you select the same ticker to trade every day or if you pick a different stock every day. The key points for using this strategy stay the same.
Check list for breakout bullish simple day trading strategies
The market mood for the day is bullish or neutral.
The stock is generally in a bullish trend on a larger time frame—like daily.
There's well-defined resistance, preferably spreading to the previous day.
The stock moves under this resistance in a tight range for some time.
All these point should be valid before the breakout occurs. These conditions help you to define your entry point, stop-loss level, and target area. All these three values define your risk/reward ratio.
The pros and cons of this simple day-trading strategy
The biggest advantage is that the breakout movement can be very strong and move the price into a nice profit quickly.
The most important disadvantages include this day-trading strategy is not suitable for bearish market days. Another factor to consider is that the speed of the breakout movement can complicate the situation to make a good trade entry.
Steps needed for profitable use of the breakout day-trading strategies for beginners
To finalize all parts of this strategy, you have to define several other rules. These points have to cover actions like:
Screening and selecting  the best stock picks for this intra-day strategy
Rules to define entry point, target area, and stop-loss level
Intra-day trade management rules
Find more on related pages