The Breakout and pullback are two trading terms that are often used in technical market strategies. Reading of charts often leads to recognizing support and resistance levels – another two important stock trading terms for technical traders and active investors.
I personally learned several different trading strategies but I found that a pullback strategy and a breakout strategy are most used technically based strategies to trade equities. The key to profitable trading is not only to know definitions of these two terms but also when it is better to use a pullback strategy and when a break strategy.
This know how can be achieved by regular monitoring of todays situation that can be different every trading day. In strong trend moves could be better to trade breakouts. Pullback strategies could provide better results in not so strong trend environment or trading range movement of major indexes.
Break type of stock market strategy
This type of trade expects that there's so much interest in buying or in selling the shares that an important level of support or resistance will be broken. I expect that an activity during this break is so strong that the price will move to profitable levels quickly.
You can see the situation before a breaking of a resistance level on this chart of MYGN shares.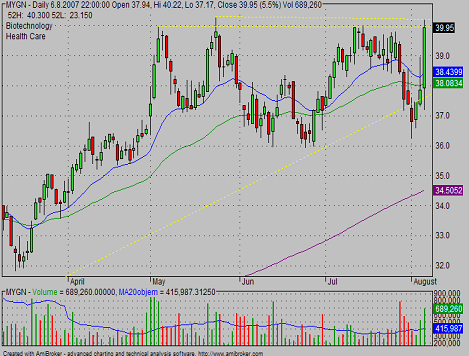 Watch how the price moved into the expected direction after a successful break out. This was really a textbook example with a huge move.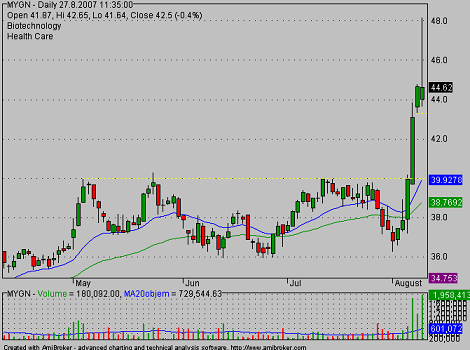 Pullback strategy
This type of a trade looks for a bounce of the support or resistance level. Such a bounce can be found after a break of the resistance (now support) level or in a developed trend. It's known as a method for trend trading.
You can see some consolidation after the uptrend on next example. The support level for the price is represented by moving averages and a rising uptrend line.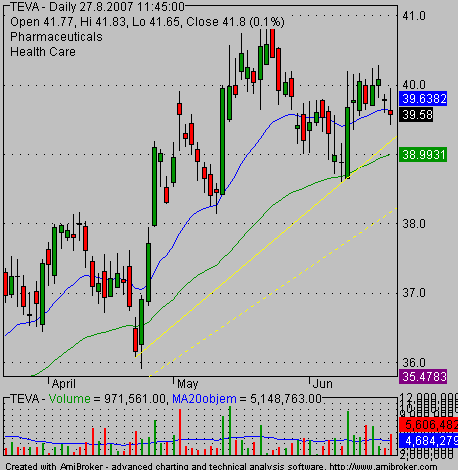 You can see what happened after several days on the chart of TEVA shares.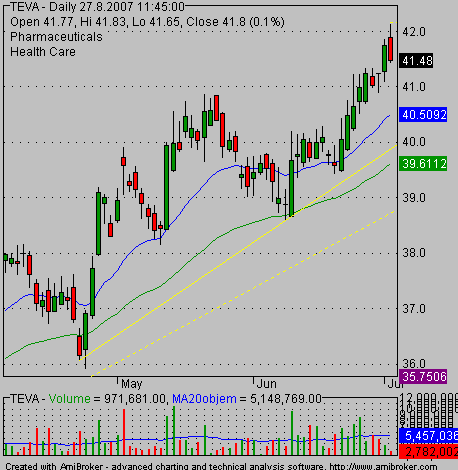 These examples above are for long trades. But you have to use these types of trades also for short trades.
These short sell trading strategies are very good for a bear market environment. These bearish stock market strategies for breakdown or pullback are used in more volatile environment and could provide expected results much sooner then bullish strategies.
To implement above mentioned trade types you need only invert the examples and use support for breakdown and resistance for pullback.
Find more on related pages