There are several bond ETF shares available for active investors and traders. There are long ETFs, short ETFs and also leveraged ETF shares tracking fixed income products. All these shares offer good opportunities to participate in the fixed income market.
ETFs were originally designed to track US markets, as they are the biggest fixed income markets in the world. Today investors could also invest in international fixed income ETF shares and emerging markets bond products. There are a lot of bond exchange traded fund available. I selected only a few of them for my personal list. I use this list in my swing trading strategies and also for my position trades based on my personal global macro research notes
My personal best etf selection for fixed income markets
US government fixed income ETF shares
I monitor and analyze IEF, IEI, SHY, TLT, TLH. These shares are probably the bond exchange traded funds I use most in my swing and position strategies. I trade them both ways, i.e in bullish long trades and also bearish short sell trades.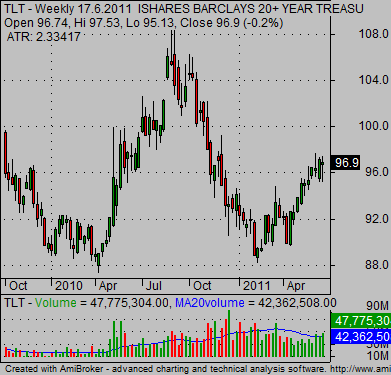 US Municipal bond funds
MUB
Mortage fixed income etf
MBB
Corporate and high yield bond market
HYG, JNK, LQD
Short fixed income etf securities
I only have these inverse bond funds on my list of ETFs I monitor for possible trades – TBT and PST. But there are many more short fixed income ETF securities available these days. These short ETF shares for bond markets are good vehicle for short term strategies (days to weeks). They are leveraged ETFs, they are expensive to carry and they do not perform so well if you hold them for several months or years.
My best trading strategies for fixed income etfs
There are several different strategies. You can use fundamentals to create an idea about current state of government and corporate bonds. And they use technicals for setting up the best ETF trade setup for your idea. This is a combination I personally use in my position trades of my stock market portfolio based on my Global Macro research notes. These global macro ideas are combined with technical analysis to find the best risk:reward trading opportunities.
Technical strategies can be used solely too. The best ETF trading strategies I use are based on chart patterns combined with identification of trend. Breakouts or pullbacks are strong stock trading setup options.
Find more on related pages