I maintain a list of best stock trading sites I regularly check. I use these best stock trading sites for several reasons.
Some are news providers. I read their interesting articles and opinions and use these ideas to create my big picture, i.e. global macro opinion about the actual situation on markets and my view of the current state of the world economy.
Some of these web sites are pure technical sites offering some value like free market screening, heat maps. Some of them I use when I look for more details about specific ETF or individual market ticker.
News stock trading sites
Economist.com
This is the web site of a very good magazine. I am a subscriber of this magazine. I like to read its printed form. But I also follow the Facebook page of The Economist and I like to read articles on their web site online. This magazine pointed me several times to very good investment ideas.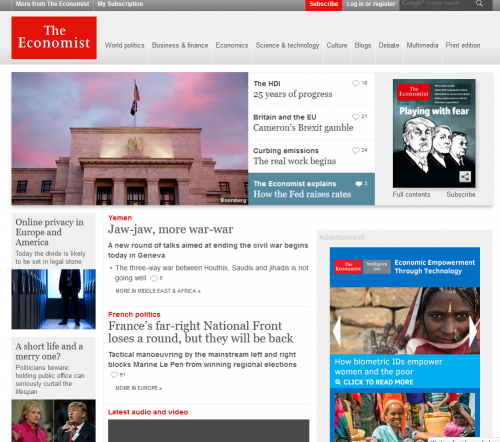 Bloomberg.com
Known news network offering opinions from different parts of the world and different businesses.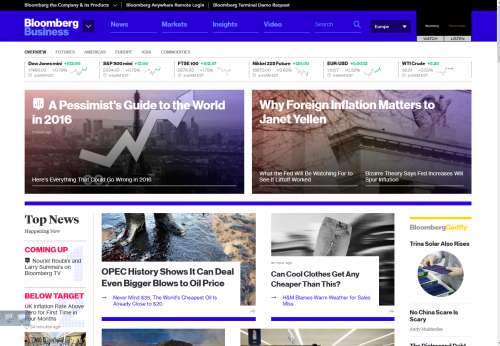 John Mauldin's websites
John Mauldin reads a lot of articles, reports, books and newsletters, and each week he brings one essay from another analyst that should stimulate your thinking. John will not agree with all the essays, and some will make us uncomfortable, but the varied subject matter will offer thoughtful analysis that will challenge our minds to think Outside The Box.
I am a subscriber to his newsletters and paid services too. I like to read his opinions.
Other recommended web pages for traders and investors
I like this site very much. I use their market screener feature a lot. Their free charts are also good and offer some unique features like automatic drawing of trendlines. Their premium service is worth consideration.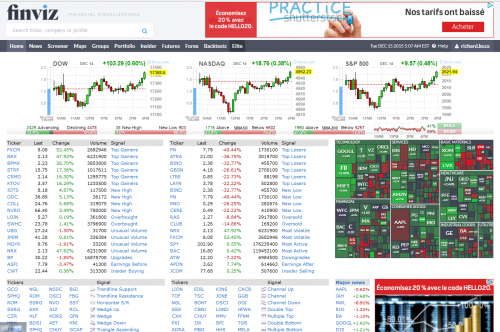 But they offer plenty of useful free features and so I recommend registering as a user on this site. My personal stock and ETF trading method could also be traded using the free screener provided by the FinViz site.
Yahoo finance site
When I look for more details about stocks or ETF, about its description, membership in indexes, I always go to the Yahoo finance web pages.
Investing.com site
I use this site to check chart that are not available on other sites
Find more on related pages