Simple introduction to online currency trading
Currency online trading could be a good option for everybody who wants to react to foreign currency movements. Most international currencies are free floated these days and their exchange rates make huge swings up and down.
It is wise to learn some online currency trading strategy that could help solve problems with these exchange rate movements. Such strategy is useful for these two activities in foreign exchange markets.
The first one is hedging and protection of value of your savings, real estate value or another form of wealth against sudden decline in the rate of your domestic currency.
It is not only the US Dollar that was quite debased over the last decade. There are also other currencies that had huge swings in value like the Indian Rupee or Mexican peso.
You can see examples of these movements in these charts of different foreign exchange crosses.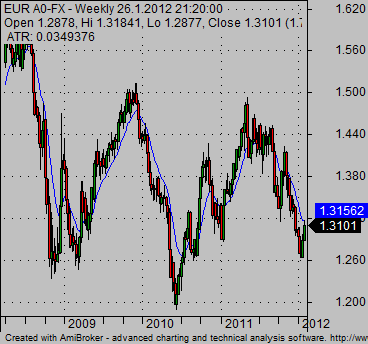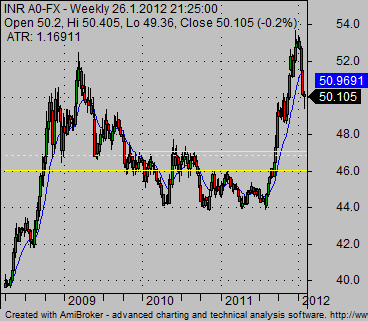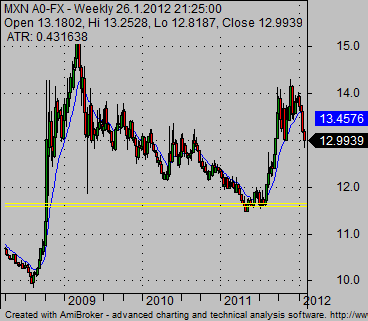 As you can see, the price swings could be really huge and so there are also opportunities for a second possible option – currency online trading.
Proper online currency trading strategy could generate significant profits for any individual with these huge swings of exchange rates.
Direct online foreign exchange trading
Direct online foreign exchange trading (FX market trading) is also available for retail clients. Freely floated exchange rates of major and also a lot of minor currencies offer many opportunities for traders, active investors or for pure hedging purposes.
The foreign exchange market is not regulated and not centralized. Therefore it is very important to have an account for currency online trading open with a reliable Forex broker.
Online trading foreign currency futures
Another option is to use currency futures. These futures are special contracts tradable on futures exchanges. The most known is CME, located in Chicago, USA.
There are plenty of different exchange rates available for currency online trading or hedging. Almost all major
currencies and their respective exchange cross rates are available.
Trading currency online with ETF exchange traded funds
Finally, there are also special stocks known as currency ETF exchange traded funds that also offer a possibility to participate in the foreign exchange market.
These ETF securities are issued by different companies. It is not possible to trade so many currencies as is available on the classic FX market or using FX futures. But most major world currencies are available.
There are also some exchange traded funds that track development of emerging market currencies. They were created not so long ago as the popularity of emerging markets started to rise.
There is a difference between currency exchange traded funds and classic online foreign exchange trading or online trading foreign currency futures. ETFs are shares that are traded only during US stock market trading hours.
But it is well known that the online foreign exchange trading marketplace is in London and currencies tend to make big moves during European market trading hours. And these movements cannot be caught easily with currency ETF shares.
It limits usage of currency ETF shares for online currency trading strategies that expect longer time period for development, like position trades. But it is not so bad, as foreign exchange rates usually hold uptrends or downtrends for a longer period of time – typically several weeks or months.
Find more on related pages