Any good stock day trading system is based on several different intra-day trading strategies. The conditions in the markets are not always friendly for single strategy. So it is good to have more than one strategy prepared.
The simplest version is to have two options. First is to use your single stock day trade strategy. The second option is to do nothing – it is for situations when you know that your strategy is not working.
An example of this approach could be like this: Your single short-term strategy is to daytrade index ETF shares of QQQ or SPY. But you do not trade day when gaps occure. So when the stock market opens with a huge gap up or gap down, you close your stock software and do not trade during this day.
How to select best day trading stocks for your day trading strategies
There are several options to find the best day trading stocks. Here I would like to mention three different strategies for daytraders and what shares are used for them. All of them I have learned during my market career. They all could offer a lot of profitable opportunities.
Index ETF day trading strategies
This strategy uses only index ETF shares for intraday trades. The most popular and used Index ETF shares are QQQ as Nasdaq 100 Index ETF shares and SPY as S&P500 Index ETF shares. Both Index ETF shares provide enough liquidity for daytrading strategy.
Sometimes DIA, index ETF for Dow Jones Industrial Average, is also used as a third main index representative.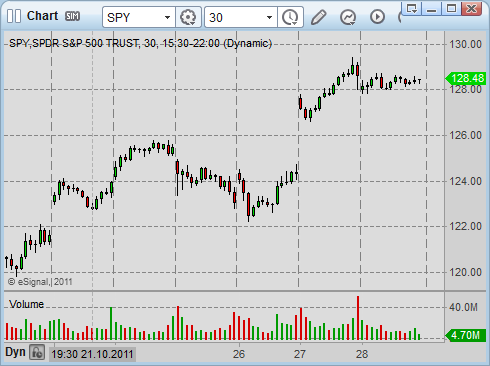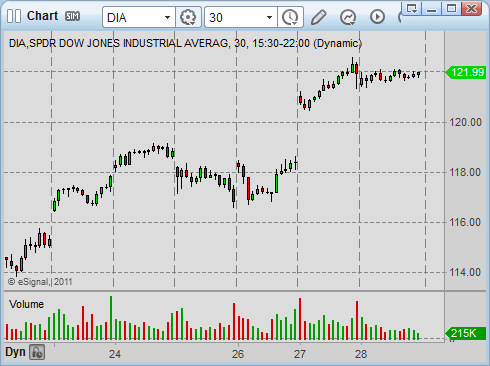 All three index ETFs also offer quite good volatility and intraday price ranges. So there are opportunities for profitable trades.
Sector based day trade strategy for stocks
This short-term strategy is based on monitoring of a limited list of best day trading stocks. These tickers are found as
representatives of three volatile sectors. As I mentioned, the most volatile shares can be found on the Nasdaq stock market and most volatile sectors are technology sectors.
So the selection of three possible sectors for intraday strategies could be semiconductors, biotechnology and internet. Now we have to find the best daytrading stock in these sectors. It is good to have two or three different tickers for each sector.
When looking for tickers in these sectors I found names like SNDK, SINA, BIDU, VRTX and BIIB. Any of them could be the best day trading stock.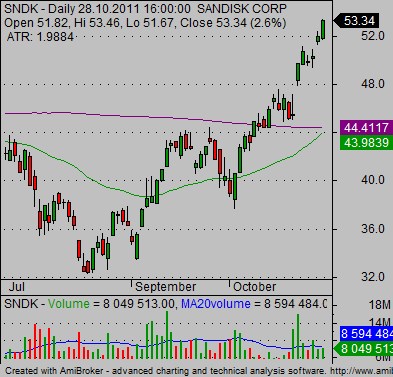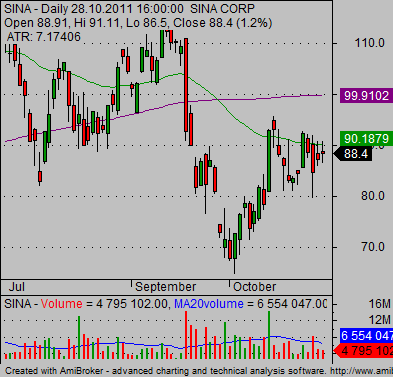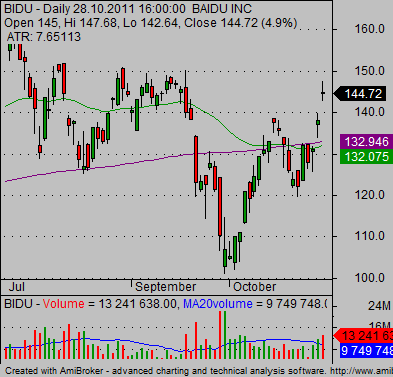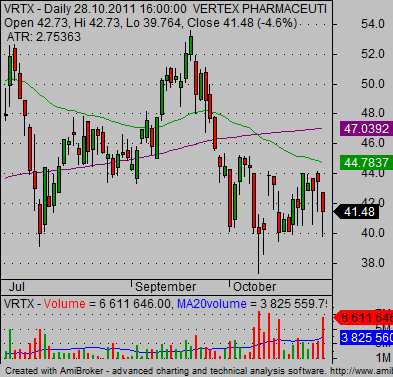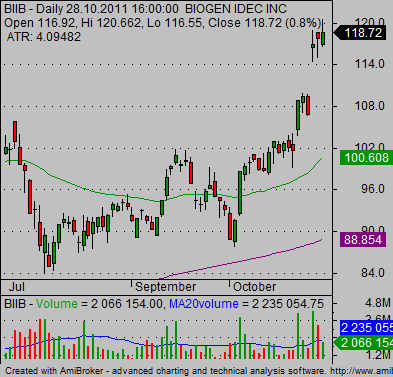 Momentum – hot stock trading strategy for daytraders
This strategy for daytraders expects you to use the best daytrading stocks based on actual "hot list." The most popular shares often mentioned by media and by another daytraders or retail traders or investors could be best opportunities on some days.
These popular tickers can be found on most online sites, in online traders' forums. A list of hottest daytrading stocks could also be produced by some market screener available in daytrading software provided by an online broker.
These days the most popular stocks for intraday strategies are tickers like AAPL, GOOG, AMZN, GMCR and others.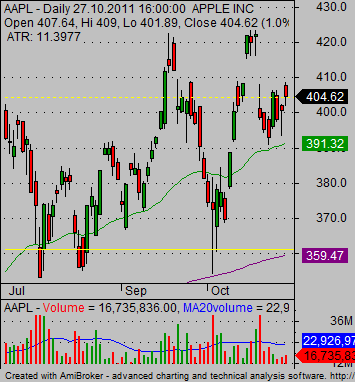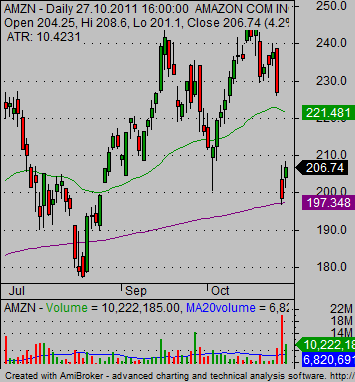 You can see that all these stocks have parameters needed for best day trading stocks used in trading strategies for daytraders.
Find more on related pages